Smart P.O Management System
Automated purchase order management and processing
Optimize your Sales Admin and Customer Services team with a cutting-edge Purchase Order management system that's automated, secure, centralized, and fully integrated.​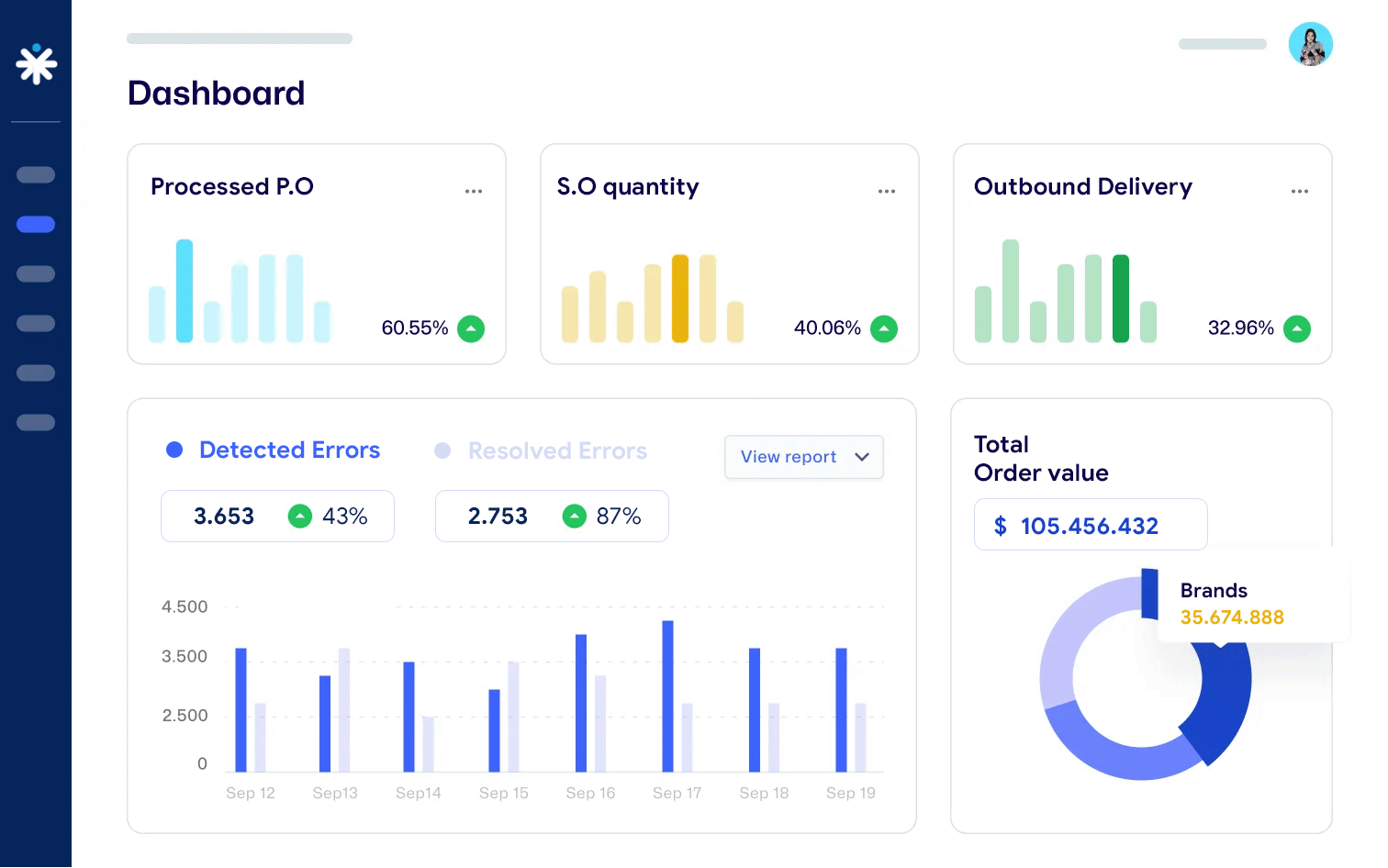 Transform your PO processing workflow 
COMMON ERRORS DETECTED AND SOLVED
SUPERMARKET & CONNECTED RETAIL SYSTEMS
Automatically update purchase orders
Check & process purchase order data
Export documents and integrate with other systems
Become the efficient and sustainable company.
Our System Integrates With
One system to manage and process 100% of your purchase orders.
Free your team from manual tasks. 
Embrace high-value work.
Tips, Insights, and Strategies for optimize PO processing